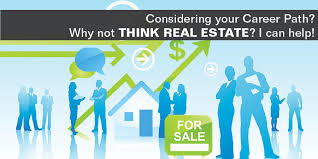 Careers in real estate in the North Conway NH Area

Careers in North Conway NH area real estate range from agent administrative assistant to real estate team leader.
There is a potential to learn the ropes as an admin very quickly and justify an increasing compensation package as you bring a net value to your broker. However, there will tend to be a glass ceiling relative to our communities' job market, in this position. Interestingly, many admins that can grow their value learn so much that they become agents on their own. As a personal team leader I would always encourage growth and I would want an admin that could become more valuable as a team agent. We would look for a replacement that would hopefully do the same. If a payroll based structure is one of your biggest concerns, but you would do it now, if you could…we should meet up and discuss the questions you must have about getting into the business or trying to get on a team as an administrator.

Ready to Fly?

If you already have your license in NH and/or Maine or you are ready to go take the test or a course, you should come in for a meeting, or we should at least have a conversation about your next steps. The average area agent will make well under $30,000 in their first year and spend about 3-5 years "building a brand", with all its legendary glory of long nights on the phone or computer, weekends lost to business, business lost to life events and all of the other craziness that makes real estate a sitcom worthy profession. This doesn't need to be the case. I have spent over 19 years building my brand and it has taken over a decade to get to the level I am at in the Mt Washington Valley. Unlike an employing broker, a brand team brings you into the market with a jumpstart. You see, much to the dismay of the heads of real estate offices, the business comes in because of the agents activities. Giving you a desk and access to the printer doesn't make you a great real estate agent. Modeling other successful people and following the training they take, will give you all the tools you need. As an added value, you are able to work your schedule to fit the flow of leads that come in from a known source, and aren't distributed among a dozen or so other people. Also, the support you receive is based on a common goal of your growth as a team member. You don't need to ask a competing agent some of the questions that could reveal confidential information or find a way to recreate the wheel to find information. I started as a buyers agent for a team over 19 yrs ago. There is a huge value in building a business with a more predictable income if you can let go of the ego drive to build your own brand. The brand also has to be comfortable letting you share it's value. It all starts with a conversation. This is based on a commission structure that is probably the most profitable you can get in the valley. The terms are negotiable.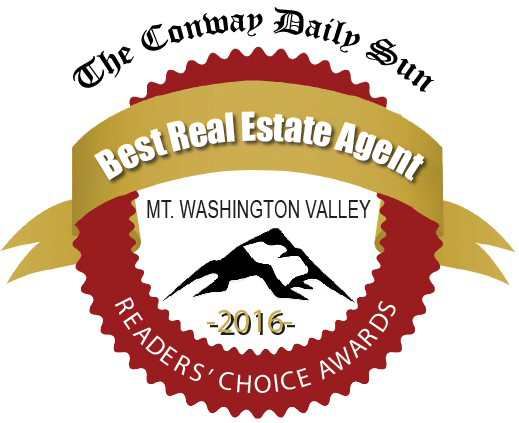 What do I need?

I like to use $1000 as the cost of getting licensed, from class to printed license. It takes about $500 or so to pay for a class that takes a few months to finish at night and a couple of weeks full time. After the class you can take the state licensing exam, which consists of 2 parts. A state legal exam and a national real estate core course.

Once licensed, it costs about $800 per year to be a member of the local, state and national board of realtors and to budget for con ed courses and bi-annual relicensing. This is very important to note if you get offers from "all-inclusive" brokers. On the other hand, some teams provide for con ed for the group and/or partial board fee reimbursements.

The KEY thing to having a successful start is to get into it 110%! If you can't start full time then have a plan to get to full time AND do it 110% at least 24 hrs per week if you are part-time. You should have at least 6 months of life support budget in the bank or in the mattress. Ideally, 1 full year of budget. Over time, that budget will be needed again and again. It is likely to take 3 months to get a your first property under contract IF you follow my leadership. It is likely to be up to 6 months before you can expect to see your first commission check. If you follow my guidance you will have 6-12 sales in the first months. You will come out of the gate more likely to make more than $30,000 in those first 12 months than any other agent starting this year.

In addition, you will be provided with a webpage and a contact management system and even video email services and photography (and guidance on how to use them if needed). As a team member you will not need to worry about signs and ads and letterhead and postage and desk rent etc.. Just show up ready to learn by guidance, example and professional training online and in person. Ideally you bring new ideas to the table as well, based on whatever you have experienced. This is not a business that is limited to suit and tie types or dresses and heels or any specific group. Everyone lives in a home. If you got this far in the reading, just push the doubt aside and come in and talk.

It all starts with a discussion. As I like to say: Most agents show homes. I show RESULTS! If you are results oriented and are sick and tired of the mindless jobs offered in this beautiful place to live, then why not at least let yourself have the conversation? I am willing to contribute my time to help you find out if it is right for you.

Email me at bill@billbarbin.com or call me at 603-986-0385
Attention Drone Owners and Drone Operators – Photographers:
You can earn money with your drone even if you do not have your part 107 certificate. Per diem crew (spotters and control operators) can also be the owner of the equipment, as long as one of my FAA certified pilots is on-site as Remote Pilot in Command.
If you own a drone that is FAA registered @ $5/3yrs… (and you may not be Part 107 commercially certified) and just want to earn a few $$ without flying, I can (at times) match equipment to an experienced operator and, under our liability insurance and RPIC, "rent" your equipment on a per diem basis as well. The pay isn't great because I need to deliver competitive and cost-effective images but it can help keep up with new tools and help gain experience as drone operators and/or photographers.
Email me at bill@billbarbin.com or call me at 603-986-0385