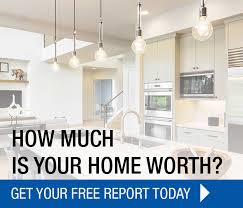 Please Fix My Zestimate at Zillow – Trulia!
The word is out; Bill Barbin can repair and/or beat the Zillow – Trulia Zestimate!
If you have any questions about your report, please let me know. I only used data available online and couldn't really assess the interior features and not-so-obvious improvements you may have made. It is free and easy for me to stop by and take the tour and follow up with a much more informed market value report.
Feel free to call/text or email me direct at 603-986-0385!
Need Help with your Value or Zestimate? If you believe this to be a crazy, incorrect value or if you are having trouble with your Zillow Estimate – "Zestimate", I am a Zillow Premier agent with over 12 years of experience on Zillow/Trulia. I can help correct your online estimate of value. This is a value that potential buyers will use to help them determine an offer. If you are thinking about selling, even if it is in the future, fixing the Zestimate and Automatic Valuation Models (AVM) is better done sooner than later. Fixing it isn't as easy as pushing a button. You will need to actually call so I can come and see the property and the factors that you see affecting your value. It doesn't hurt to discuss it. I promise. My direct # is 603-986-0385.